Memories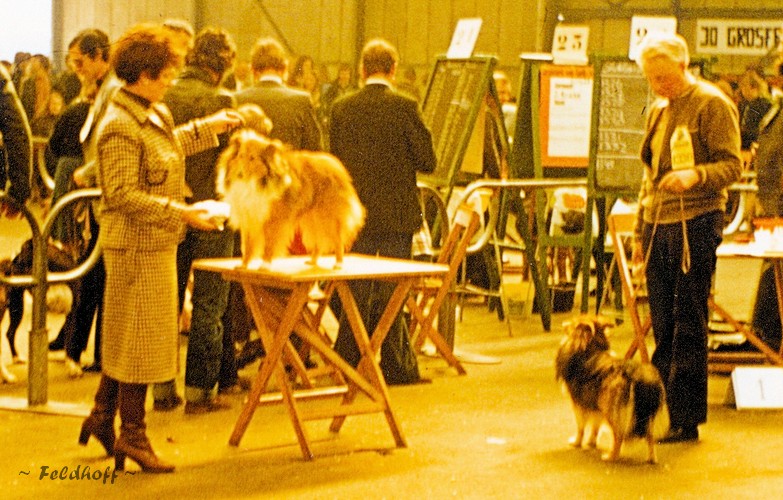 Foto: Venlo (NL) 20.03.1977:
Mrs. Betty Kat-Jackson with Ch. Maramin's Manhatten & Mr. Henk J.D. v.d. Vooren with Felthorn Sweeney Todd
During our more than 40 years of Sheltie loving there have been so many great Sheltie events and meetings with other Shetland Sheepdog crazy people. Many wonderful memories remain. Photos were taken at some of them.
Our holidays including shows or visits to breeders.
Our visits to shows in the different countries in the past.
Our visits to Sheltie days, meetings with friends in the different countries.